S-1K 'Crystal Lux' Series
"From wild and bold designs, to classic looks and rich tones, whatever you prefer, we make it happen!"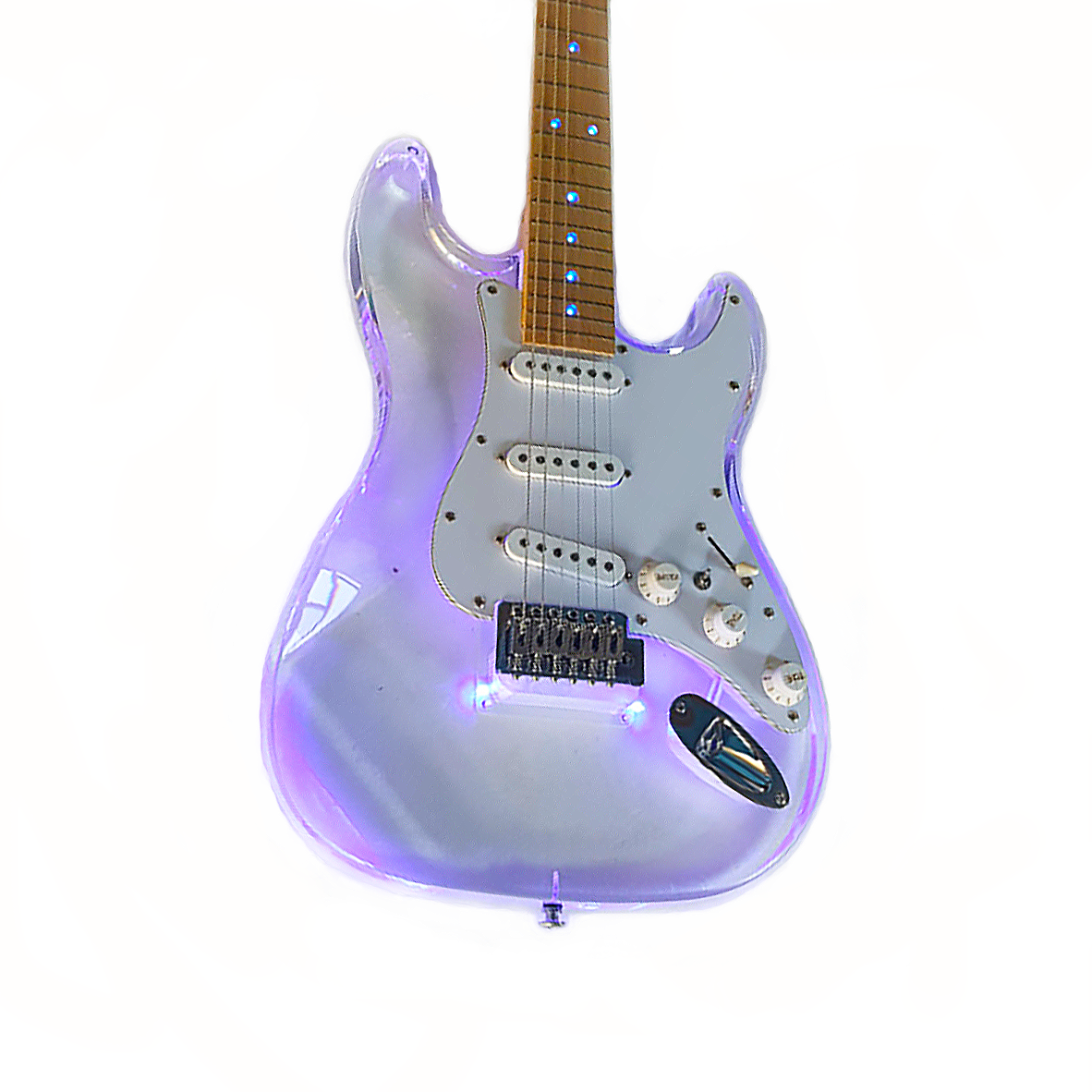 (Scroll Below to See Our Catalog. Click on
Image Below for details
or view this
Collections
)
Get 2nd purchase or as a returning customer for 70% OFF!
Simply send us an Order Request using 'Order Request' page.
Classic Inspired Design with a Twist
* We pay shipping for Orders over 200$ in the U.S, Canada, Australia & EU

*
Scroll below to choose your model.


Free Customization Available for All Models
*Custom built-to order take longer preparation than the usual processing time for guitars of 5-7 Days.
Wow the Crowd with 1st Edition 'Crystal Lux Series' Custom Made!
Inspired by Classic Vintage Design favorites, with a unique touch of bright custom magic!
Enjoy the Raspy and Twangy tone of quality classic designs, giving you a familiar and awe inspiring nostalgic sound
We offer one of a kind, light-it-up guitars with customization out there, made to your request, perfect for stage performances, parties, festivities, or simply for self-enjoyment!
What a better gift to give than the excitement and joy of a new and beautiful guitar?
LED Light it Up Fret-board, vintage design, makes for a bright performance!
Lights can shine in Multiple Colors (optional)
Quality Acrylic Crystal- Shatter proof!
Limited Edition Design: An Original twist to a classic inspired design!
Quality factory built with hand-crafted details and customization.
Only a few made each year!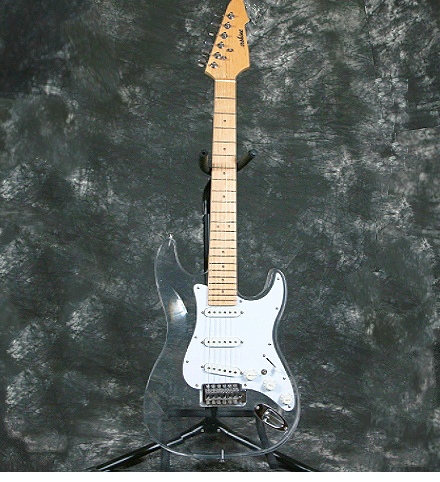 *Specifications for S-1K Model. For details of various other models, please click on the picture of the style you'd prefer below.


Acryllic Crystal Body
Maple bolt on neck
Scale: 25.5" (648mm), Width at nut: 1.650" (42mm)
Body Thickness: 1.650" (42mm)
22-Fret
Pickups : SSS (Default), HHS or HSS available for other models or by request
Die cast tuners, tremolo bridge + whammy bar
Electronics consist of 1-volume, 2-tone, 5-way
9 gauge XL Nickel Round Wound strings
Professionally assembled: custom crown, customized bridge, hand-crafted frets
Get 2nd purchase or as a returning customer for 70% OFF!
Simply send us an Order Request using 'Order Request' page.
Didn't find your Model? Special Build Request?
If you don't see a model you like here, or simply want extra customization to suit your taste, leave us your name and a brief description of what you're looking for and we'll get back to you as soon as possible! Or you could hit us an email at info@shredmaestro.com
All our custom guitar collections are subject to strict quality control, with complete set-up and detail-oriented/custom-made fret, tuning re-crowning, pickups and intonation.


Factory Wholesale Pricing:
To provide you the most affordable prices, quality guitars in Mint Condition, made to order.
We source from only the most reputable factories. Our factory suppliers have had decades of experience in quality guitar-crafting for notable brands and musicians alike!

Processing & Shipping:
Please allow up to 7 days for refurbishing, packaging and handling prior to shipment. If your guitar is a custom specially built-to-order request, it may take 2 weeks or longer to build the new custom guitar according to your specifications. Please allow 5-10 days for expedited shipments. (Unforeseeable and extenuating circumstances beyond our control with couriers, customs or weather related delays may sometimes affect and delay deliveries. We will ensure that you receive your package in due time.)

Warranties:
Proof of Purchase: Must present your original sales receipt to validate warranty.
Subject to the limitations and exclusions as specifically noted in 'Warranties' Section Below.
Customer Feedback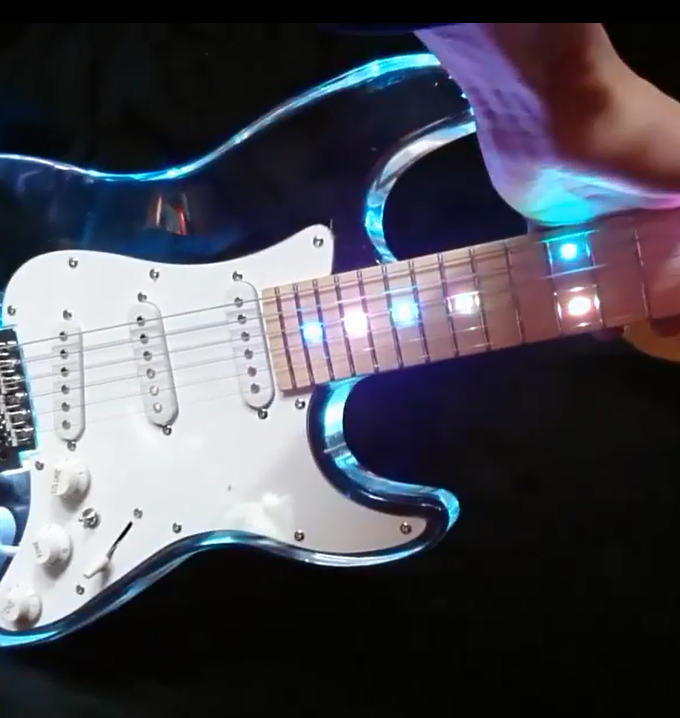 'Fricking Hot!'
'Effing Hot. Smooth, shiny, clean. Such a stunner. Sounds great too. About the same sound quality as a 700-900$ Strat, if not better, but you can't beat the asethetics and customization!'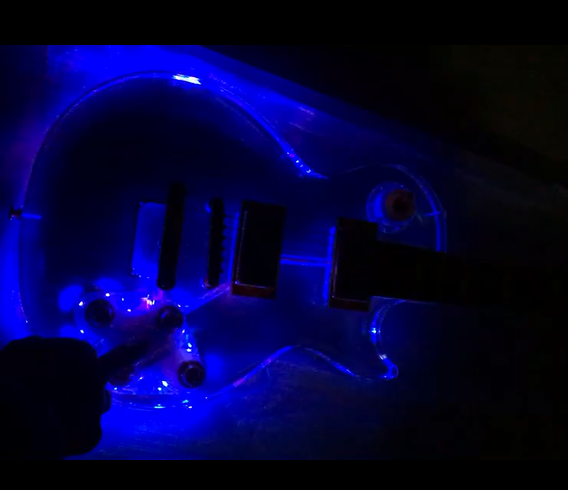 Garry. LJ - Lead Guitarist
'Amazing Customization.
Great Service!'
'Bought this to lighten up my gigs! It's got the wow factor alright! Customized extra colors, and had my band LOGO carved! Well worth the value and service! Sounds pretty awesome too, classic tones as they promised'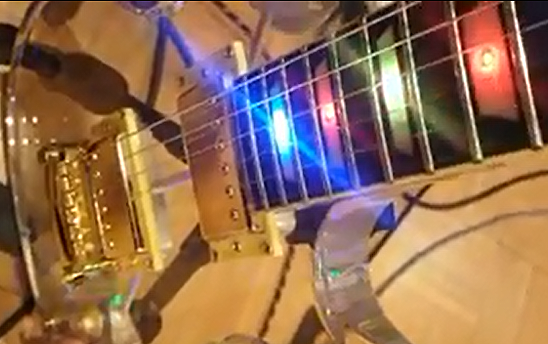 'Love the Gold Plates!'
'Got the L-1C. Beautiful touch to pickups and asethetics. Gold plating and finishing touch on the bridge and pickups are just added bonuses! Absolutely incredible!'
Start Shredding it Today!
OTHER POPULAR MODELS ON SALE:
Frequently bought together..